The Merc WITHOUT a Mouth - Deadpool Cosplay
Bad Mockingjay - Taylor Swift Parody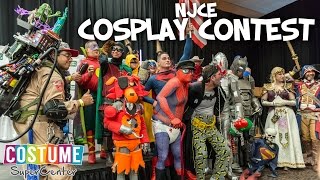 Cosplay Contest at New Jersey Comic Expo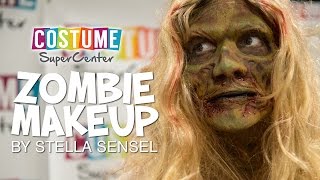 Zombie Makeup Demo at New Jersey Comic Exp
We've Got the Christmas Balls that Starbucks Doesn't
DIY Miranda Sings Costume
Unlucky 13: Ghost Movies for Halloween
DIY iZombie Costume
Calling all War Boys - Makeup Tutorial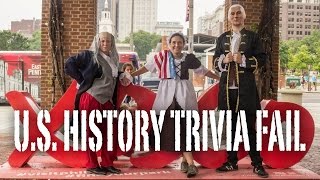 US HISTORY FAIL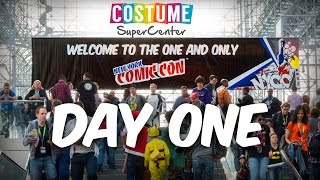 New York Comic Con 2015: Day One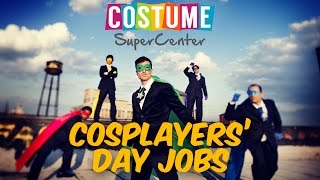 COSPLAYERS' DAY JOBS | NYCC 2015
The Power of the TV Nation and Postmodernism: 'Veronica Mars'
The Best Show You're Not Watching: A 'Friday Night Lights' Analysis
The Merc WITHOUT a Mouth - Deadpool Cosplay

With the Deadpool premiere right around the corner, there's no denying that the character is going to be cosplayed more than ever. Have you been to a convention lately? Deadpools literally take over the con floor.

Bad Mockingjay - Taylor Swift Parody

Music video parodies put YouTube on the map for me back in 2008 and it's nice to see that they're still a thing people do. Because they're no easy beast to do. We're talking music, lyrics, costumes, filming and editing. But this girl made her idea come to sweet fruition.

Cosplay Contest at New Jersey Comic Expo

The cosplayers at New Jersey Comic Expo went head-to-head to take home the top prizes.

Zombie Makeup Demo at New Jersey Comic Exp

We wanted to show off how to use store-bought makeup products and how you too can take them to the next level with the right makeup!

We've Got the Christmas Balls that Starbucks Doesn't

What happens when everyone is up in arms about Starbucks' red holiday cups? We DIY our own to show everyone how ridiculous they are.

DIY Miranda Sings Costume

YouTube four-threat Miranda Sings is all about the attitude and lipstick, so putting together this closet cosplay DIY costume in time for Halloween was a breeze.

Unlucky 13: Ghost Movies for Halloween

Let's take a trip down Horror Movie History Lane to call out the unlucky 13 top ghost movies you should watch this Halloween! Also, SPOILER ALERTS.

DIY iZombie Costume

The easiest way to pull off a last minute Halloween costume is the closet cosplay your favorite characters, like I did with Liv Moore from the CW's iZombie.

Calling all War Boys - Makeup Tutorial

Some of you may believe that the post-apocalyptic, radioactive wasteland that was imagined by George Miller may come to fruition. I'm not going to say whether I believe that or not. However, I will say that I think your best bet is to swear your allegiance to Immortan Joe and the Cult of the V8. It's all comes down to living, right?

US HISTORY FAIL

I hit the streets of Philadelphia dressed as Benjamin Franklin asking tourists common American history questions!

New York Comic Con 2015: Day One

COSPLAYERS' DAY JOBS | NYCC 2015

I know who or what most people are cosplaying as but at New York Comic Con 2015 I wanted to find out what they did as their day jobs!

The Power of the TV Nation and Postmodernism: 'Veronica Mars'

Even a show that blatantly filled all facets of postmodern television in the simplest terms was cancelled and that is the show I plan to focus on to both explain postmodernism and prove why Veronica Mars fits into the category.

The Best Show You're Not Watching: A 'Friday Night Lights' Analysis

By analyzing the show with the help of Carl Jung's idea of archetypes and the collective unconscious and the cinematic choices of the directors, I plan to prove that Friday Night Lights, because of its realistic, relatable sentiment, deserved a larger following than it actually received.